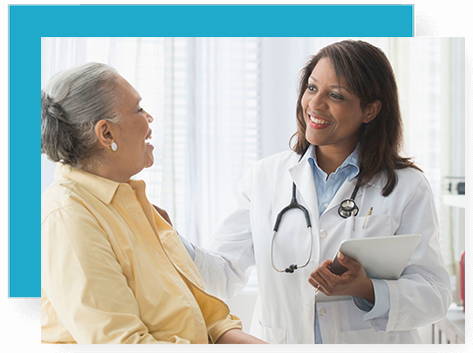 CLINICIAN EXAMPLES-USE CASES
As a clinician imagine: -A 27-year-old patient presents with chronic cough reporting cigarette consumption (approximately 15 cigarettes per day) and vaping 2Juul pods perday3 to 4 days per week. At baseline the patient is found have urinary total nicotine equivalents(TNEs*) of 154.67nmoles/ml. You place the patient on Chantix and a follow-up visit in10 days demonstrates nicotine consumption has been reduced by 46% to 83.52nmoles/ml.

JUUL® is a registered mark of JUUL Labs, Inc., registered in the United States, European Union and elsewhere. TNEs are the molar sum of excreted nicotine and nicotine metabolites.
"Imagine": - A heavy smoker (more than 40 cigarettes per day and 3 to 5 cigars per week) presents with COPD. At baseline urinary TNEs are measured at 210.29 nmoles/ml. You recommend a 21mg transdermal nicotine patch with supplemental 4mg nicotine mini-lozenges PRN. At 1-week follow-up the patient is found to have urinary TNEs of 53.35 nmoles/ml. He reports he is tobacco abstinent with severe tobacco withdrawal symptoms which is explained by his low percentage of nicotine replacement compared to baseline. Based on studies in peer reviewed journals and new FDA recommendations you recommend your patient use two 21mg transdermal nicotine patches each day and significantly increase 4mg nicotine mini-lozenges daily.

"Imagine": - A 24-year-old female patient is attempting to become pregnant. During consultation, she reports smoking "only" 3 to 5 cigarettes per week and is found to have urinary TNEs of 23.50 nmoles/ml. Using this information, you convince her to use a nicotine replacement product instead of smoking.

SIGNIFICANTLY INCREASE MEDICALLY APPROPRIATE REVENUES
CPT and HCPCS codes reimburse as much as $100 or more for each cloud-based IntelliQuit Mobile App 15-minute assay. Insurance and tobacco treatment consulting is available from IntelliQuit experts and key opinion leaders.Priority consulting is available to those who purchase NicCheck biostrips and download the IntelliQuit Mobile App.